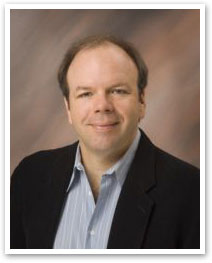 About Lee
I am Lee Bartolomei, and I have been an audio engineer and studio designer for over 30 years. The majority of my design work has been in the film and television industries. Positions with Orban and Dolby in the 80's provided me with a thorough apprenticeship in audio engineering for film, television, and music. Next, I worked with Digital Audio Research, introducing the first computer based editing and recording systems to Hollywood. I helped design and run the world's first all-digital post house at Pacific Video, followed with the Technical Director post at Skywalker Ranch, and have held several engineering and operations management positions at other studios. At the same time I built my consulting practice and have gone on to design and build some of the most prestigious production and postproduction facilities in the world.
Half of the top 20 films ever have been made in my rooms. Whether for George Lucas, Steven Spielberg, James Cameron, Disney, Universal, Marvel; or the next generation of filmmakers with my design for the new USC Film School; industry leaders who could choose anyone have chosen me to realize their vision.
I have designed a variety of facilities. Video projects include HD production studios for Google and Apple, edit/color correction suites, master control rooms, satellite ground stations, and cable and MATV head ends. Film and TV facilities include screening rooms, mocap/previs stages, Foley, ADR, and dub stages, scoring stages, animation and CG studios, edit rooms, and numerous recording studios. Oscar, Emmy, and Grammy winning projects have been made in my rooms.